Patient Info Kiosk
Practice-Web presents a secure way for new patient or existing patient to enter own information in the reception area as follows. The front desk person selects Kiosk Manager from the menu, enters the patient's name in the Kiosk manager and pushes the screen for the patient to enter data.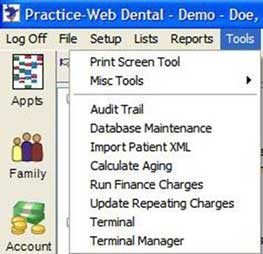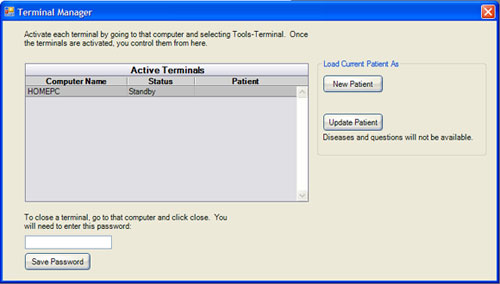 New patient starts entering the information (including health history).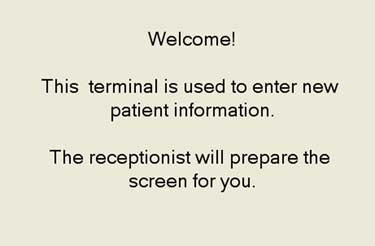 The screen(s) validates the data and cannot be closed until finished. The front desk retrieves the information entered by the patient before he or she is treated.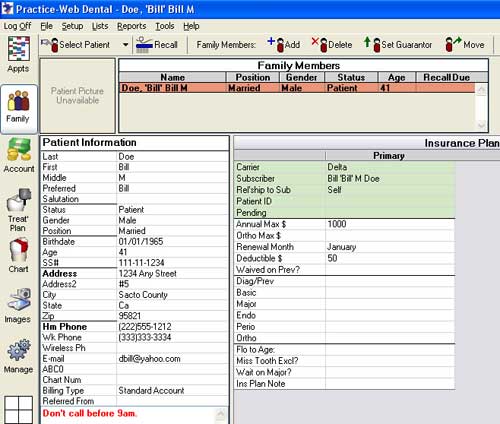 New patient registration on the web:
A new patient can register at practice's web site or a HIPAA-compliant linked site. The practice can retrieve the patient information by clicking on the NewPatient button in Images module as follows. The new patient, subscriber and insurance plan records are created.

Additional Information:
Desktop Open source system designed for Windows 7, 8, 10 and Windows XP using MySQL database
Other functions include appointment scheduling; quick patient entry with insurance plans; recall list linked to appointment scheduler; prescription writer; image management; patient eligibility, bridges for all major digital radiography systems; query & report functions
Affordable, connected and easy to use